About Cashmere Mailing House
Conveniently located in downtown Cashmere, CMH has been saving customers time and money for over a decade. We can support all aspects of your bulk mailings—from planning, production, to mailing lists, and posting. We also offer bonded wine storage and shipping for wineries!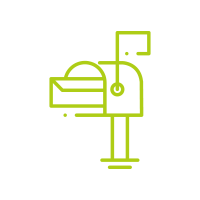 Mailing House Services
CMH offers a comprehensive array of turn-key mail processing services including planning, mail preparation, and fulfillment, coping and printing support, addressing and labeling, and mailing list services that can meet all of your direct mail marketing needs.

CMH has a team of knowledgeable and experienced professionals who specialize in bonded and tax paid wine storage and fulfillment shipping for wineries only. We offer our customers customized and secured room, receiving, inspection, inventory, and packing services. 
What Our Clients Are Saying
"Jayne and the staff at Cashmere Mailing House clearly understand and embody the notion of excellent customer service. They are efficient, affordable and professional, not to mention a pleasure to work with. I would highly recommend their service to anyone with printing, shipping and mailing needs."
TOM WILSON
Northwest United Methodist Foundation
"The team at Cashmere Mailing House is fun and efficient. The additional underground secure storage has allowed me to grow Boudreaux Cellars significantly!"
ROB NEWSOM
Boudreaux Cellars
"We have used Cashmere Mailing House for a variety of projects. I have always found them to be responsive and willing to accommodate our needs and timelines."
JENNIFER
Korfiatis Marketing
Our team of experts can guide you through the maze of planning and postage regulations—saving you hundreds on your mailings. Not only will they get your job done right—they'll do it smiling.